What is NPS?
National Pension System (NPS) is a retirement benefit scheme introduced by the Government of India to facilitate a regular income post-retirement. PFRDA (Pension Fund Regulatory and Development Authority) is the governing body for NPS.
Investment Theme
Active choice :- (Asset Class E, Asset Class C, and Asset Class G and Asset Class A)
Subscriber will have the option to actively decide as to how his/her NPS pension wealth is to be invested in the following four options:
.
Auto choice: – Lifecycle Fund
NPS offers an easy option for those participants who do not have the required knowledge to manage their NPS investments. In case subscribers are unable/unwilling to exercise any choice as regards asset allocation, their funds will be invested in accordance with the Auto Choice option.
Three Life Cycle funds are available under this Auto Choice: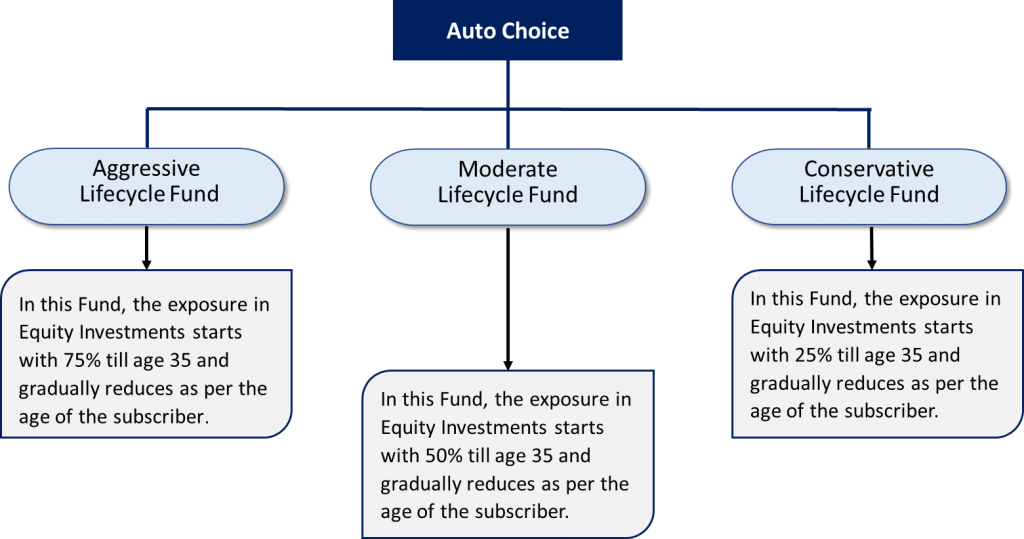 Subscriber can switch from Active to Auto choice twice in a financial year.
EXIT