Fiscal 2021 has been a challenging year for the economy, which was already experiencing a slowdown before the pandemic. Though there has been some pick-up in recent months, recovery is weak and uneven. The country's gross domestic product is expected to contract 8% by end-fiscal. At the same time, monetary policy has begun normalizing and some tightness in domestic financial conditions is inevitable.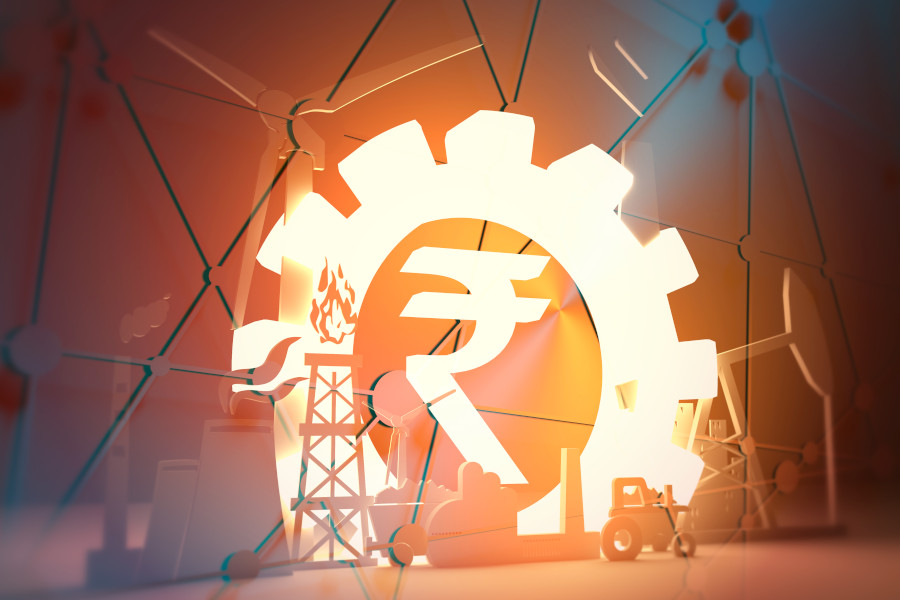 Against this backdrop, policy support remains critical, apart from action in the external environment. This fiscal, policy response to the pandemic has been more on damage control and providing support to the economy. In fiscal 2022, though, the government is expected to normalize some of the extraordinary or unconventional policy moves, while trying to ensure smooth revival in growth. Some of its biggest challenges ahead will be: broad-basing growth to services and labor-intensive manufacturing sectors and ensuring financial conditions stay supportive.
Few rating agencies are forecasting India's GDP growth to rebound to 11% in fiscal 2022. In reality, though the economy will end up only 2% above the fiscal 2020 level, it will be a sharp 10% lower than its trend level. Fiscal 2022 is also seen emerging as a story of two halves. The first half will be characterized by a base-effect-driven recovery amid the challenge associated with the resurgence in Covid-19 infections. But the second half should see a more broad-based growth, as vaccine rollout and herd immunity support sectors that are lagging. These include most of the services sectors, especially contact-based travel, tourism and entertainment. Also, stronger global growth should be supportive for India's exports, to some extent.
It is expected that the Reserve Bank of India will maintain status quo on interest rates in the upcoming monetary policy and continuation of its accommodative stance. GDP growth would average 6.3% between fiscals 2023 and 2025. This is higher than the 5.8% average in the three fiscals prior but lower than the 6.7% average growth seen in the decade preceding the pandemic. Even with that, the economy is expected to face a permanent GDP loss of ~11% relative to the pre-Covid-19 trend in the next three fiscals.
Still, India will continue to grow faster than the world as a whole. Factors that support this are: a stretched fiscal deficit glide path and expectation that additional fiscal space – estimated at Rs 20-25 lakh crore over the next five years – will be used for capex; promising set of reforms that have the potential to create a platform for growth in the medium term; deleveraging by corporates over the past few years improving the appetite for investment; and more support from global GDP and trade growth.
*data source CRISIL